Georgetown Haunts and Mysteries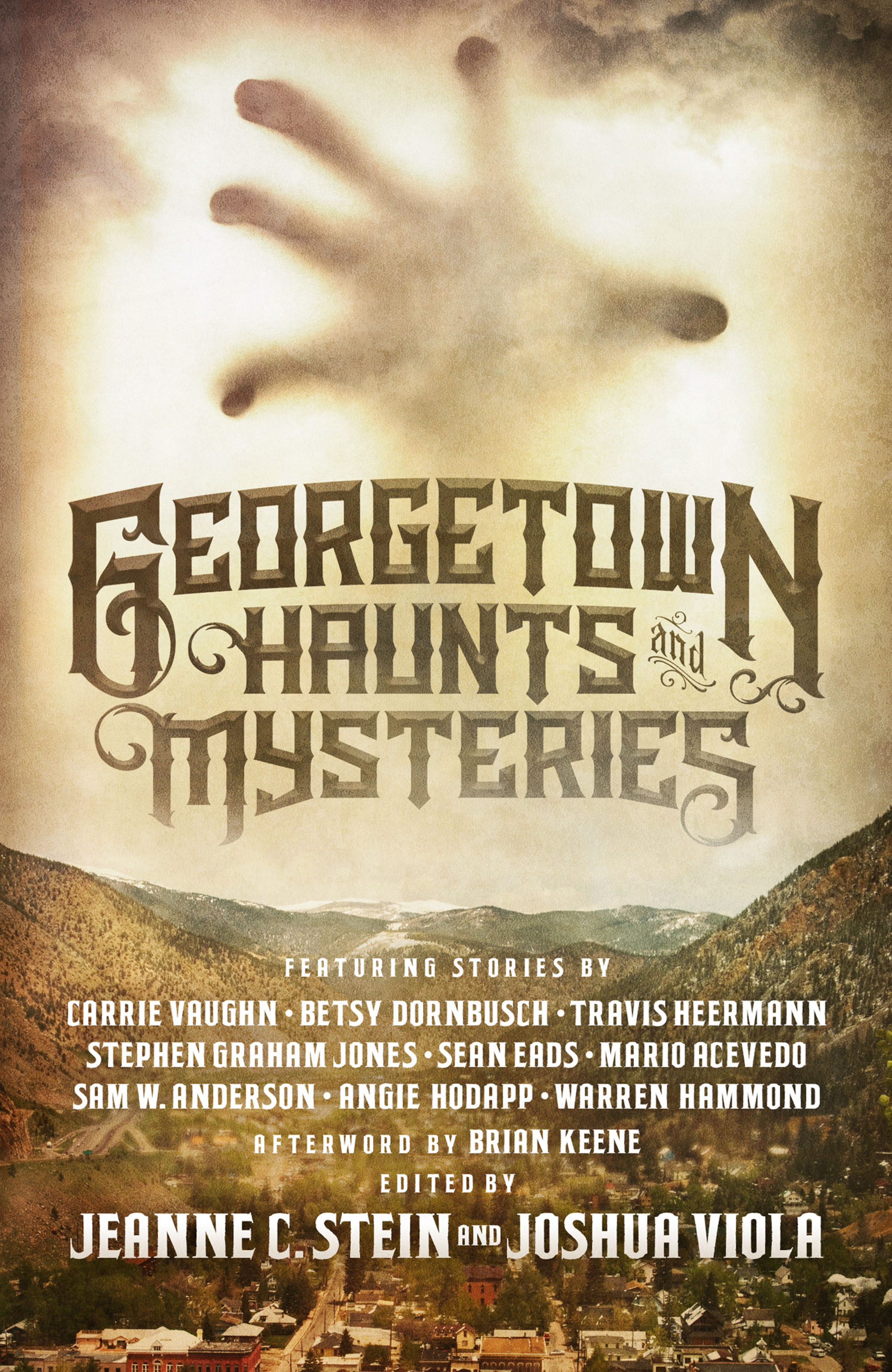 An Anthology inspired by the Ghost Town Writers Retreat.
From the ghost of a hanged man at the old Cafe Prague to the apparition of a sobbing woman at the Rose Street Bed and Breakfast to a phantom Victorian dress whooshing through the halls at the Hamill House Museum, Georgetown is a well-known haunt for spirits of all kind. But some of the town's deepest, darkest secrets have never been revealed...until now. Prepare for nine otherworldly tales of myth and mystery that extend back to the grisly gold and silver rush days of old.
And be careful or you may find a ghostly visitor reading over your shoulder.
Edited by Jeanne C. Stein and Joshua Viola
196 pages
ISBN-13: 978-0-9986667-5-4
Table of Contents [+]
Introduction
Jeanne C. Stein and Joshua Viola
Deep Veins
Travis Heermann
The Silver Belle
Betsy Dornbusch
A Bouquet of Wonder and Marvel
Sean Eads
Price Brothers Fine Portraiture: Still Life
Warren Hammond
Price Brothers Fine Portraiture: Afterlife
Angie Hodapp
Harry and Marlowe versus the Haunted Locomotive of the Rockies
Carrie Vaughn
Argentine Pass
Stephen Graham Jones
The Madam in Room 217
Sam W. Anderson
Her First Husband
Mario Acevedo
Afterword: Me, My Self, and Tom
Brian Keene
"An impressive gathering of stories that entice and unnerve."

—Kirkus Reviews
Available in paperback and eBook.
For instructions on how to install and use eBooks, please view our guide.