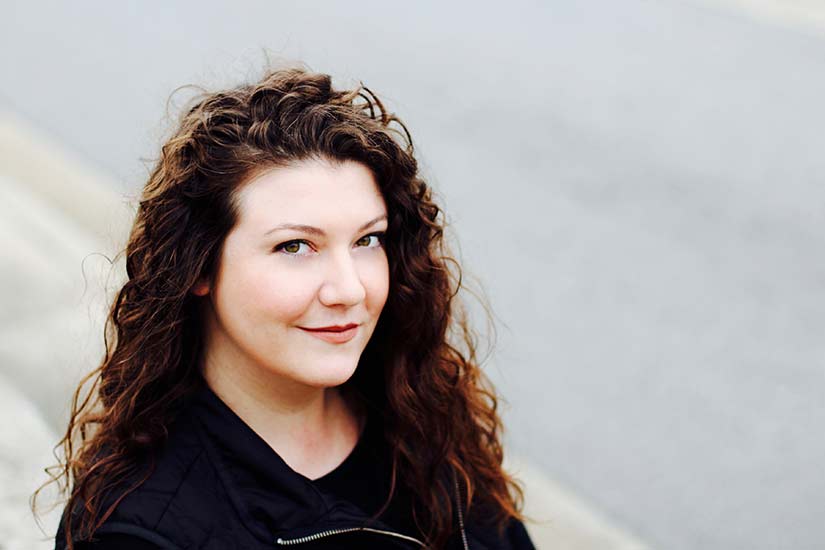 Kristi DeMeester is the author of Beneath, a novel published by Word Horde, and Everything That's Underneath, a short fiction collection forthcoming this year from Apex Books. Her short fiction has appeared in Ellen Datlow's The Year's Best Horror Volume 9, Year's Best Weird Fiction Volumes 1 and 3 in addition to publications such as Pseudopod, The Dark, Black Static, and several others. In her spare time, she alternates between telling people how to pronounce her last name and how to spell her first. Find her online at http://www.kristidemeester.com.
Alvaro Zinos-Amaro: In various interviews you've been quite open about your strict, fundamentalist upbringing, which seems to have contributed to you becoming a bookworm ("Since there were no other distractions, books were what I turned to"). Can you talk a little about your earliest experiences with music, and the role that music played in your upbringing? Because music is often in the background of public places, like diners or stores, I wonder if some songs "slipped through the cracks," as it were, of your parental strictures. Finally, when did you gain the freedom to listen to whatever music you wanted, and what was the first album that you responded to in a major way?
Kristi DeMeester: I had very limited access to secular music when I was a kid. The pop and rock music on the radio was worldly and led straight to temptation, so it was decidedly off limits. But our church had a choir. An incredibly competitive choir. And a pianist, a keyboardist, a bass guitar, electric guitar, and drummer. Our choir could blow the roof off a joint. For Jesus, of course. So from a very early age, I learned that one way to get the attention I craved was to sing. So I did. Surprisingly, I had a good voice, which I'd later put to use in musicals at my high school and as the hostess who would sing you "Happy Birthday" in operatic Italian at a popular Italian restaurant chain.
So music was a massive part of my life because it provided me with the praise I so desperately needed, and with a stage mother who pushed me, I was a tiny performer who memorized the lyrics to every Amy Grant and Steven Curtis Chapman song there was and then spat them back out in my belted soprano.
I started sneaking and listening to secular music when I was nine. I had a clock radio in the bedroom I shared with my brother. In the evenings when I told my mother I was reading, I would turn on that radio to whatever station I could get clearly. Somehow, it was always a country station. Trisha Yearwood's "American Girl" was popular at the time, and I couldn't get enough of it.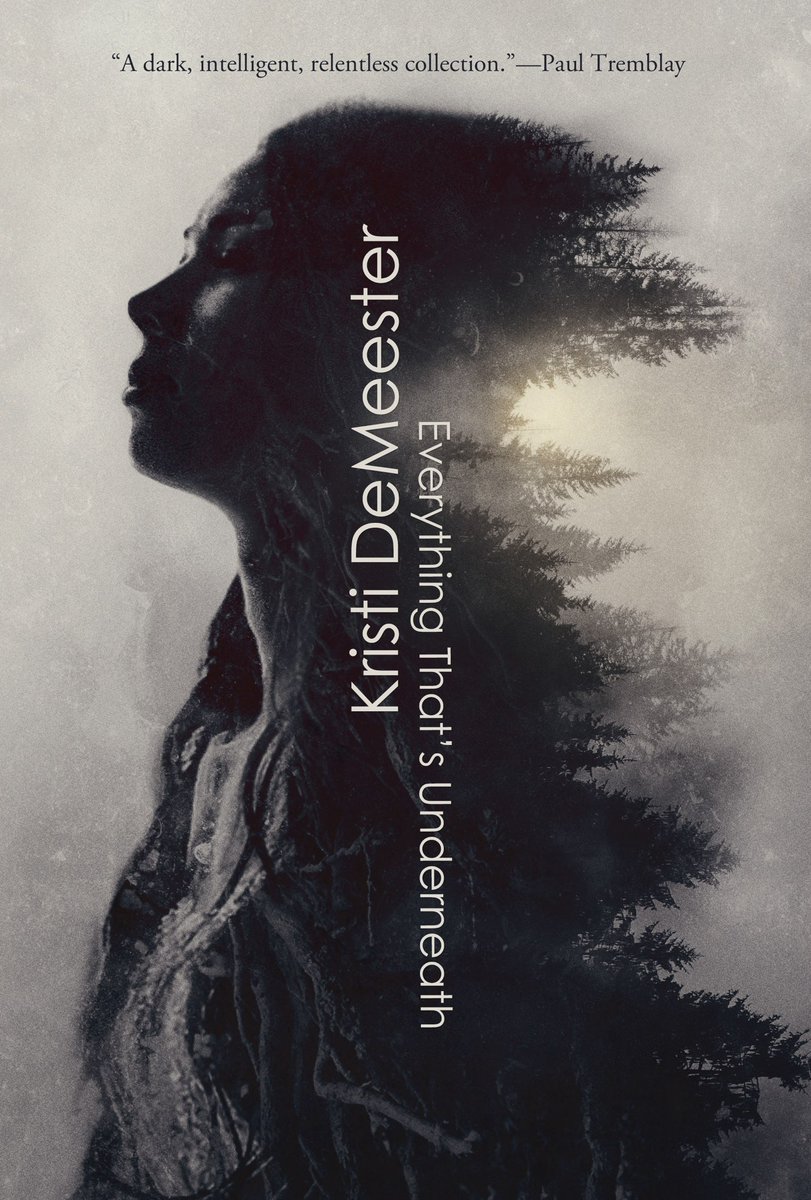 When my parents divorced, we left the church. I was 10. That August, I turned 11 and started middle school at the local public school instead of the Christian private school I'd attended all my life. Music became even more important. It was how I came to define myself. I ate up every song I could because I'd been starved for it. Starved for music that was about life and not just praise for a man I'd never seen. I spent hours making mix tapes of the songs I loved on the radio and then proceeded to wear them out from play.
AZA: Does music play a role in your current writing process--for example, do you hear certain songs or compositions playing in your head when you're writing particularly dramatic or climactic scenes?
KD: Music plays a huge role in my writing process now. I need ambient sound while writing. Absolutely no lyrics. My go to artists are Lull, Cities Last Broadcast, B. Lustmord/Robert Rich's Stalker, Indignant Senility. But for something like Beneath that was raw and gritty, I needed something just as raw. I listened to the Southern Gothic playlist on Spotify constantly while writing that novel.
AZA: Southern Gothic seems to be an aesthetic sensibility you respond to strongly, both in terms of music and literature, which is perhaps not surprising given your background and upbringing. Can you talk a little about works that you've enjoyed outside of this sensibility in the last five years or so? I believe you've previously mentioned enjoying the soundtrack of It Follows (a terrific horror film, in my opinion, with a hypnotic score) and, perhaps more surprisingly, the soundtrack to Moonrise Kingdom.
KD: I do adore that Moonrise Kingdom soundtrack! I love the score for Nocturnal Animals and Penny Dreadful. Damien Rice and Ray LaMontagne are two of my all time favorite artists. I gravitate toward quiet, singer/songwriter vibes and love music that feels like a rainy day. William Fitzsimmons is like that. So is Band of Horses. I love musicians that have a dream-like sound. More recently Hozier has been on repeat in my listening habits. I tend to get stuck in grooves and not come out of them for a very long time. When I was younger, I preferred my rock a lot harder. I come from the generation that grew up on Nine Inch Nails and Marilyn Manson and Tool and Smashing Pumpkins. Regardless of how other people feel about those bands/artists, I'll always love them. I will always love The Foo Fighters and Nirvana. Always. I was an angsty teenager and loved anything that mirrored the anger and injustice I felt. I'd sit outside even when it was blazing hot with my portable cd player and listen to Papa Roach or A Perfect Circle at full blast.
AZA: Your readers and reviewers have picked up on the strong motherhood theme in your work, which you explore in many different and interesting ways. I'm curious if you find yourself responding strongly to that theme in other people's works as well? For example, in Carrie or The Brood or more recent films such as The Others, The Babadook, Goodnight Mommy, or The Monster, which I thought had an especially interesting take. Feel free to make recommendations!
KD: It's definitely true that I lean on the theme of motherhood quite a bit. I've made no secret about my reasons for doing so, but I'll admit I struggle with watching or reading anything to do with parenthood or children in peril. I've seen (and really loved!) The Babadook and Goodnight Mommy, but I always have to watch them from behind my fingers. Much of what I try to focus on in my own work centers around the fear of not meeting the expectations of motherhood. Dark Water (the original Japanese version) is another absolutely amazing film that looks at this breakdown in the face of paternal absence and the worry of not meeting expectations. That pressure can be an absolutely terrifying thing. There is also a sense of powerlessness sometimes that no matter what you do, you can't protect this child you've brought into the world. The Orphanage is that feeling in film.
AZA: I'm interested in how you approach voice in your work, and whether when working on a longer piece you avoid reading certain (or any) writers so that their own voices won't seep into your process.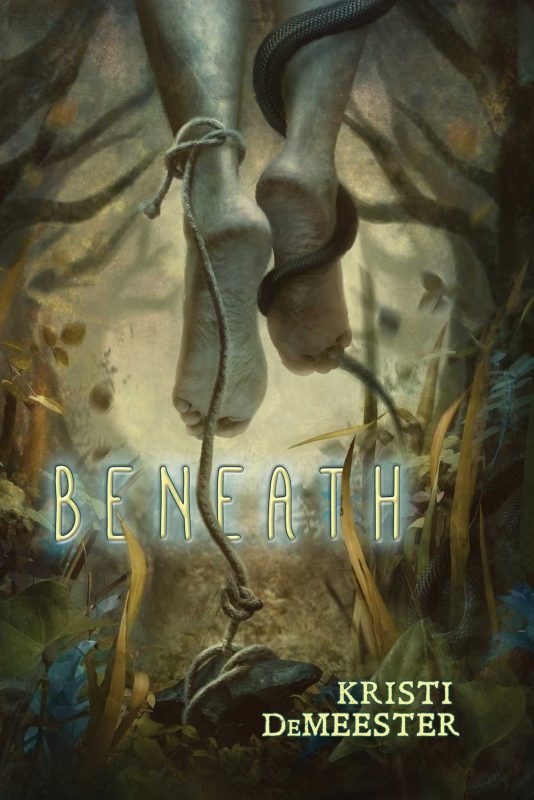 KD: I'm not much of a planner, so voice is something I don't spend very much time thinking about. I try to think about scenes, moments in a work cinematically. How would this person talk, think, move, feel? When I'm working on a novel, I try to read as much as I can so that I can draw inspiration from others. Reading lets me refill the creative well, so to speak. I can't express how many times when I'm working that I'll open up Amazon and just look at preview after preview of first pages to get a sense of how other people are doing it. Sometimes this provides some comfort, but most of the time, it can lead to despair. Ha!
AZA: You're obviously a productive and disciplined writer. How do you keep yourself energized and committed to your daily wordcount goals?
KD: I'd love to say I have some kind of magical key to production, but I don't. I try to make time to write every day. At least 500 words. 1,000 if I can swing it. There are a lot of things that fall by the wayside in favor of getting the writing in. I could do more laundry than what I do. I could work out more. Or at all. I could cook healthier meals or go for a hike or do more reading just for myself. I could grade more papers or plan more lessons. I could get out and make actual adult friends and hang out with them. Instead I hole up in my house and try to get work done. If I take a few days off here and there, I try not to beat myself up about it, but I find that I feel addled when I go more than two days without writing. In terms of energy, I usually don't have that. Especially during the school year when I'm working and don't sit down to write until close to bedtime. Those are the nights I only do 500 words. I'll set a timer and race it. Fifteen minutes of writing only. No checking anything else. Usually, I can get at least 400 in just that time. The timer helps to keep me focused. Oh, and coffee. Have I mentioned coffee?
---