Unioverse: Annill #4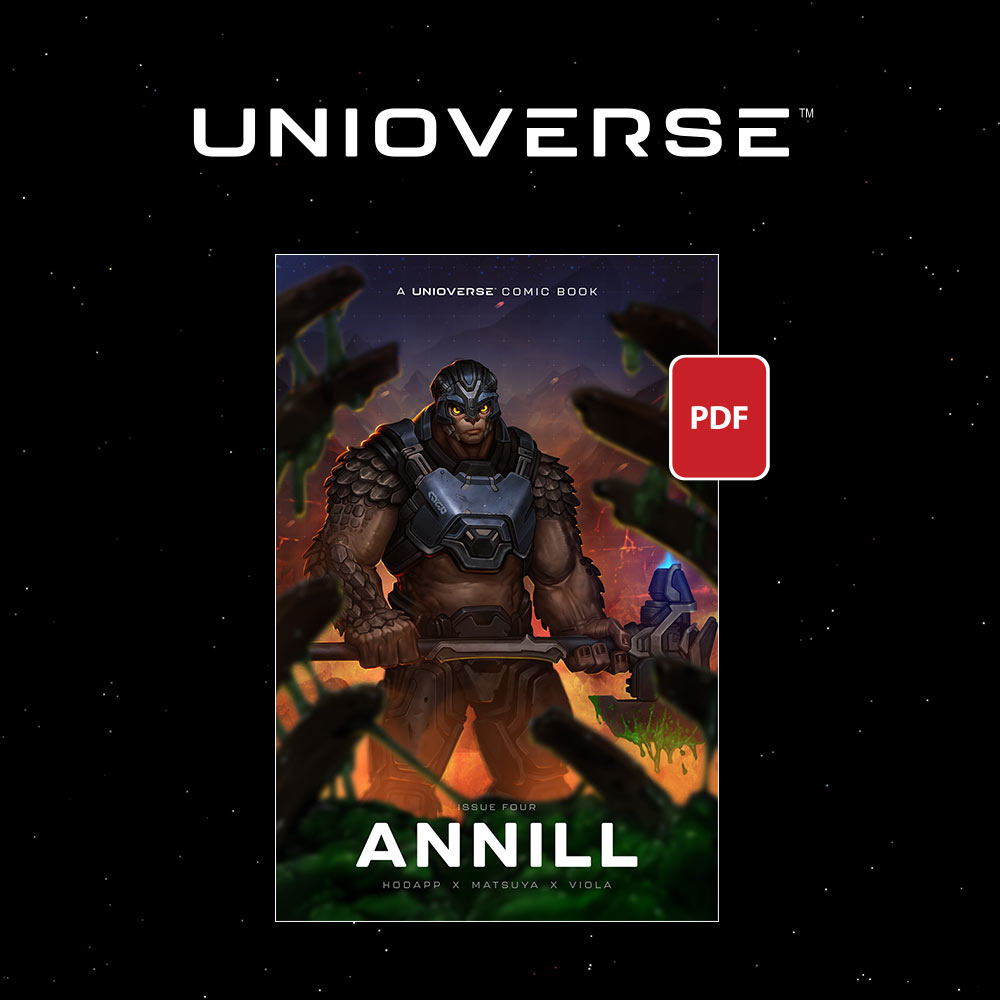 $1.99
---
Description
Someone is searching for the best of the best: the strongest, the fastest, the brightest, the most ruthless. Who is he, and what does he want from the finest fighters in the Unioverse? No one knows. But they're about to find out—because his recruitment methods are savage, and saying no is not an option.
Issue 4: Annill - 8 Pages
A bombing at a political soirée forces bodyguard Annill to risk her life saving many important guests. While waiting for the all-clear, she recalls the tragic history of her planet and her people.
When buying the physical comic you will randomly receive either a Common or Legendary edition. Each purchase has an 18% chance of being fufilled as a signed Legendary Edition.
eBook ISBN: 0-51497-39958-0-00411
Items included:
Digital PDF Comic
Digital PDF Comic