Trigger Point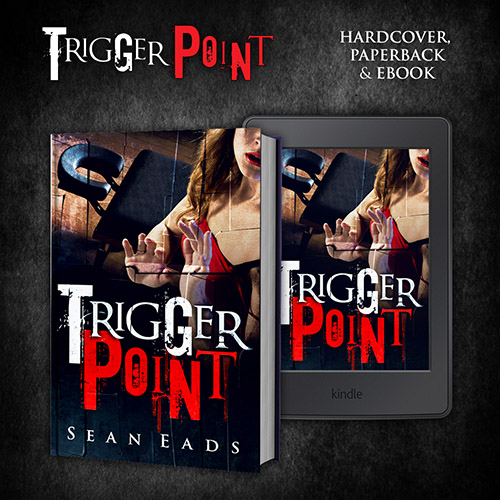 $4.99
---
Description
Kathy Barrister's life has never been better. Owner of a thriving massage school, Kathy loves passing on her knowledge of a healing profession to others. But when one of her students is murdered, Kathy must face a darker world than she ever knew existed. A serial killer using online advertising services is targeting prostitutes, and it appears Kathy's student has become his latest victim.

What Kathy doesn't know might kill her...

She enlists Detective Greg Beacon, a former boyfriend, to help her seek justice, but as more of her students are murdered, she realizes the killer isn't just targeting sex workers. He's targeting her. Now, she must summon the strength and courage to stay alive...or become the killer's next victim.
Written by Shirley Jackson-, Colorado Book-, Lambda Literary Award-finalist, Sean Eads.
243 pages
Paperback ISBN: 978-0-9964039-3-1
Hardcover ISBN: 978-0-9964039-4-8
eBook ISBN: 978-0-9964039-5-5
Items included:
eBook (delivered in ePub and MOBI formats)
eBook (delivered in ePub and MOBI formats)
For instructions on how to install and use eBooks, please view our guide.