Shadow Atlas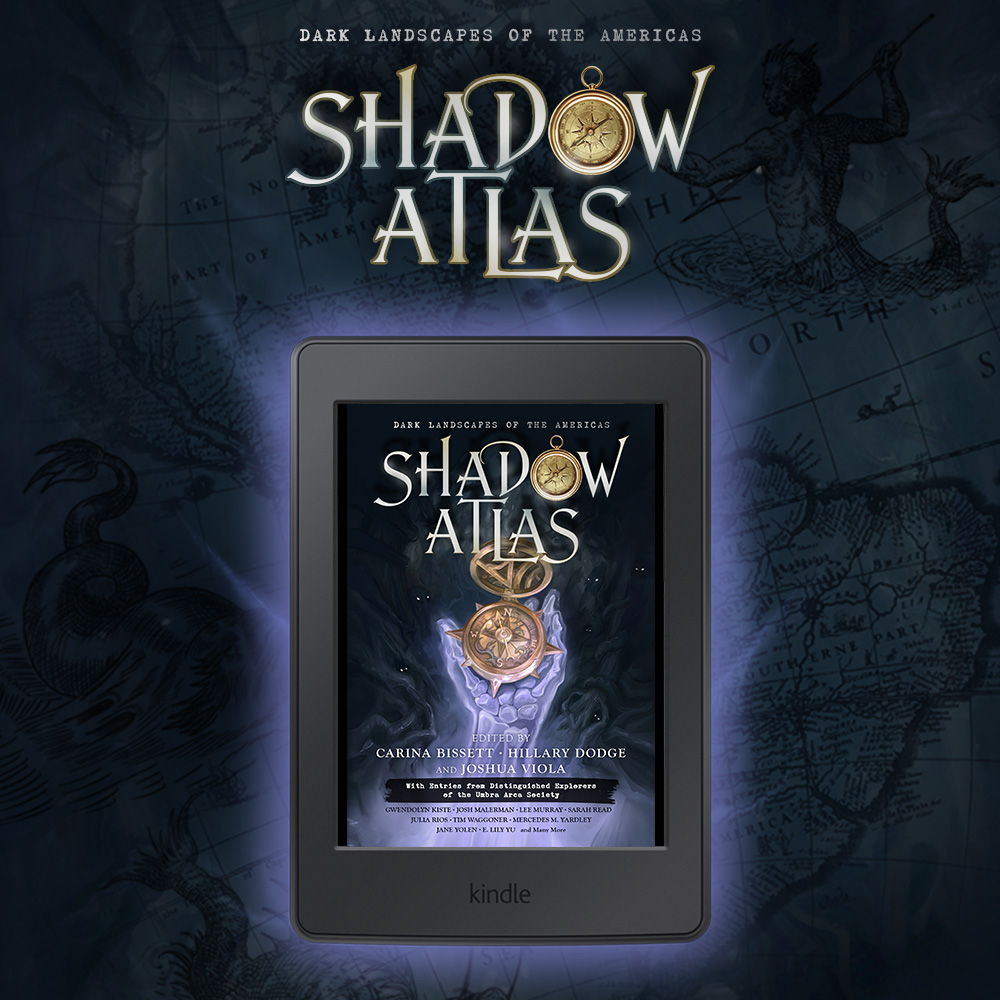 $2.99
---
Description
Ancient peoples knew there were lands given over to shadow and spirit. The world is full of haunted places that exact a terrible toll on trespassers. Our forebears paid a heavy price to earn the wisdom and the warning they bequeathed to future generations.
Time transformed their precious knowledge into superstition, but there are those whose hearts beat in rhythm with the past and whose vision is not clouded by modernity. Seeking to reclaim humanity's early secrets, the Umbra Arca Society was forged. For centuries, this private league of explorers dedicated their lives to uncovering the oldest mysteries of the Americas. Armed with boldness and guile, and equipped with only a compass, a journal, and devotion to truth, these adventurers braved cursed landscapes, dared unnatural adversaries, and exposed hidden civilizations.
Many did not survive.
None were forgotten.
Their stories are maps revealing the topography and contours of landscapes unimaginable and dark. The Shadow Atlas collects their adventures.
Edited by Carina Bissett, Hillary Dodge and Joshua Viola
Illustrations by Aaron Lovett
439 pages
Items included:
Ebook (delivered in ePub and MOBI formats)
Ebook (delivered in ePub and MOBI formats)
Also available in various formats from: