University of Doom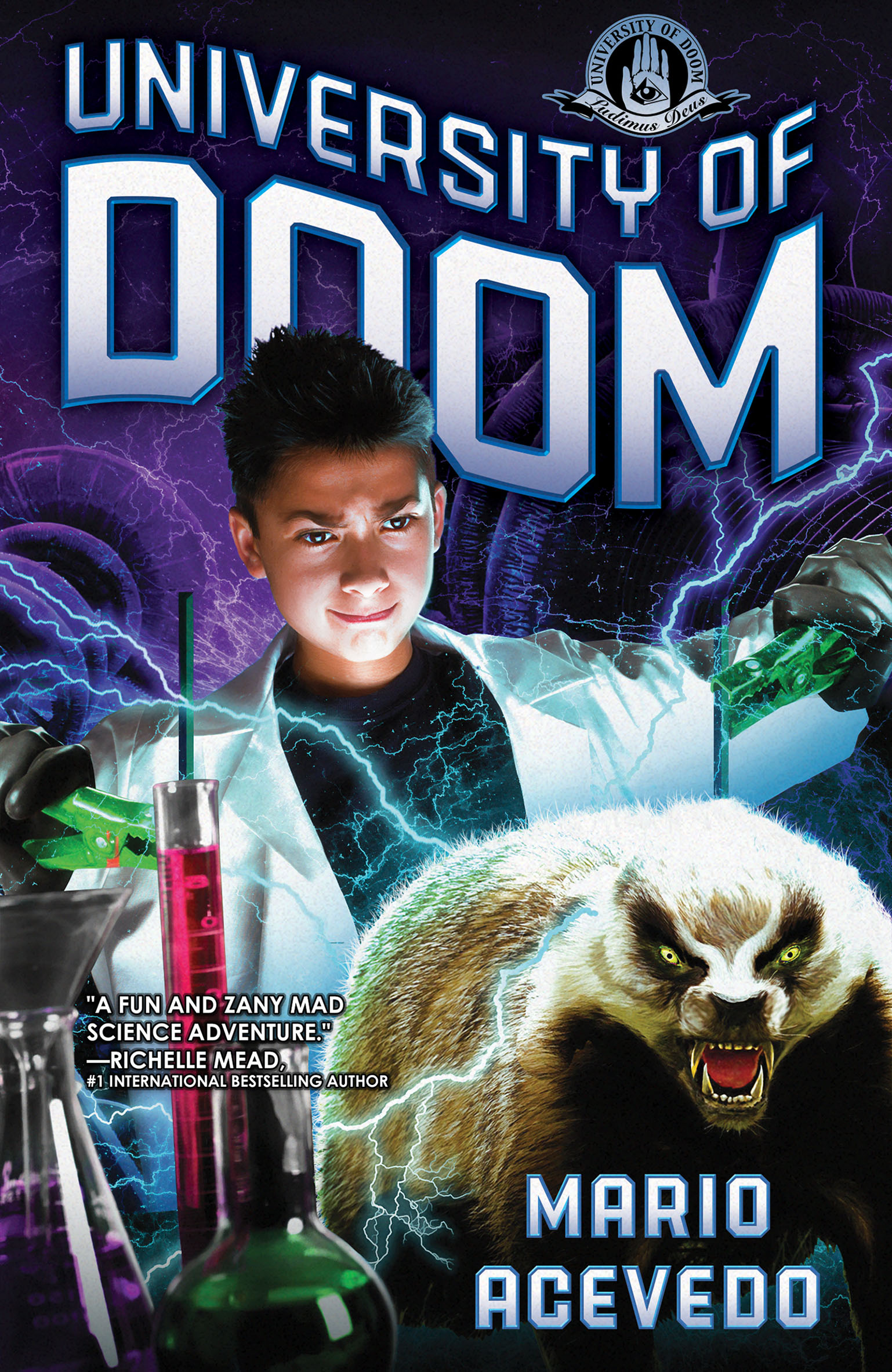 By Mario Acevedo
Monsters, robots, a sinister villain... And a boy who's about to discover that the only way to defeat EVIL is with GENIUS.
Thirteen-year-old Alfonso is top of his class at the University of Doom, the super-secret Center of Evil Genius Academia and Mad Science. He longs to be a mad scientist like his father, Dr. Eugenio Frankenstein. But when family nemesis Professor James Moriarty falsely accuses the Frankenstein family of going too far at playing God, they're exiled to an ordinary suburban neighborhood, where they must hide their past to fit in.
Despite his father's wishes, Alfonso returns to the University of Doom with his new friend, Sarah Barker, to battle Professor Moriarty and his army of monsters and robots to become the greatest evil genius who ever lived.
"Mario Acevedo's work is simply delightful, and University of Doom is immediately engaging and wickedly twisted. Professor Moriarty, Dr. Frankenstein, and a kid trying to live up to his potential. What more could a reader want?"

—Kevin J. Anderson, New York Times bestselling author of the Dan Shamble, Zombie P.I. series
"A fun and zany mad science adventure."

—Richelle Mead, #1 International bestselling author
"A zooming grand-slam of sci-fi fun."

—Kirkus Reviews
Available in paperback and eBook.
For instructions on how to install and use eBooks, please view our guide.