Confessions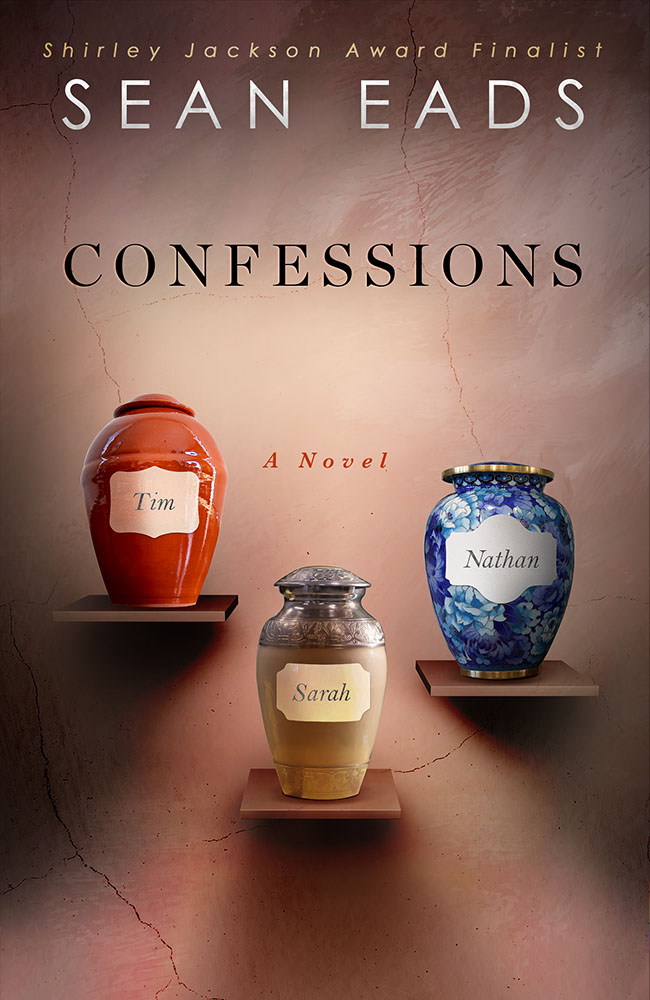 Nathan Ashcraft knew this morning wasn't going to be easy. After all, he's the town funeral director, and he's coming to work early to meet two grieving parents whose baby was stillborn. The meeting fills him with dread and anticipation because the baby's father, Steve, was his high school crush, and they haven't seen each other in almost thirty years.
What Nathan doesn't know is how the child's death connects him to other people in town, especially Tim Sawyer, the local dentist and Nathan's recent infatuation, and Sarah Lawrence, a retired high school biology teacher whose good intentions almost destroyed his life decades ago.
These three people will face their own moment of crisis today, sparking self-reflection and self-doubt, despair and regret that drive them toward their own drastic resolutions and confessions. But in the end, is confession really good for the soul?
Colorado Book Award Finalist.
Written by Sean Eads, Shirley Jackson Award Finalist
"An adept and heart-wrenching rural drama with devastating LGBTQ+ themes."

—Kirkus Reviews

"A haunting and introspective story of love, lust, prejudice, and the ceaseless pursuit of self-identity. A remarkable book."

—Carter Wilson, USA Today bestselling author of The New Neighbor
Paperback ISBN: 978-1-7365964-9-4
eBook ISBN: 978-1-7365964-8-7