Bloodmoon: Birth of the Beast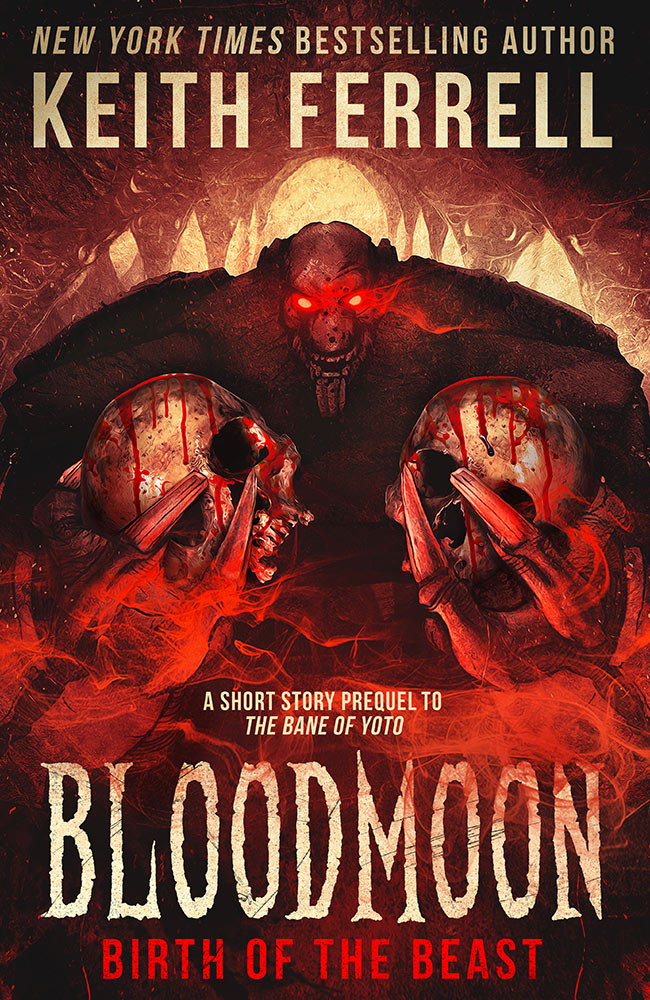 A Short Story Prequel to The Bane of Yoto
Pitiless, merciless, and lacking all humility, General Vega has seen countless rivals fall beneath his ruthless claws. His very name sparks terror in the minds of numah and olokun alike.
Every villain has an origin story, but few have a beginning as dark as General Vega. Anyone who claims to know the truth about his past are deluding themselves, and even the worst rumors are comfortable lies compared to the sinister reality of Vega's life. The olokun believe their leader was born to rule worlds. But even they underestimated him.
General Vega's vile ambitions began in the womb.
By New York Times bestselling author Keith Ferrell
Paperback ISBN: 979-8-9862194-6-2
eBook ISBN: 979-8-9862194-7-9
Release date: December 6, 2022