Tooth and Claw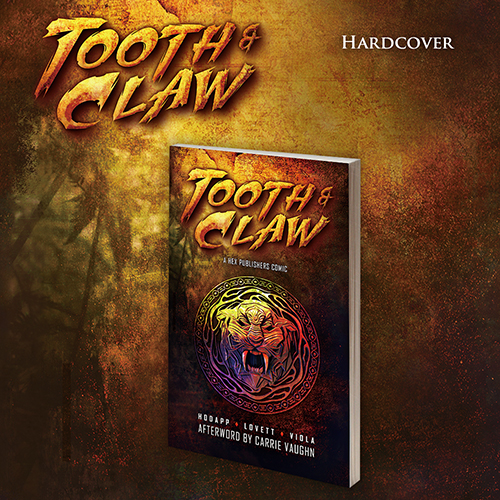 Limited hardcover quantites available.
$14.99
---
Description
By Joshua Viola and Angie Hodapp
Illustrated by Aaron Lovett
A huntress in a hostile land—armed only with bow, arrow, and the Mothers' guidance—learns she's not the jungle's most dangerous predator. Attacked by a ferocious beast, she fights for her life... only to discover that true danger lies not in tooth and claw, but in failing to recognize herself in the heart of her enemy.
A comic book written by Angie Hodapp and Joshua Viola.
42 pages
ISBN-13: 978-0-9986667-1-6
Items included: