The Mask Shop of Doctor Blaack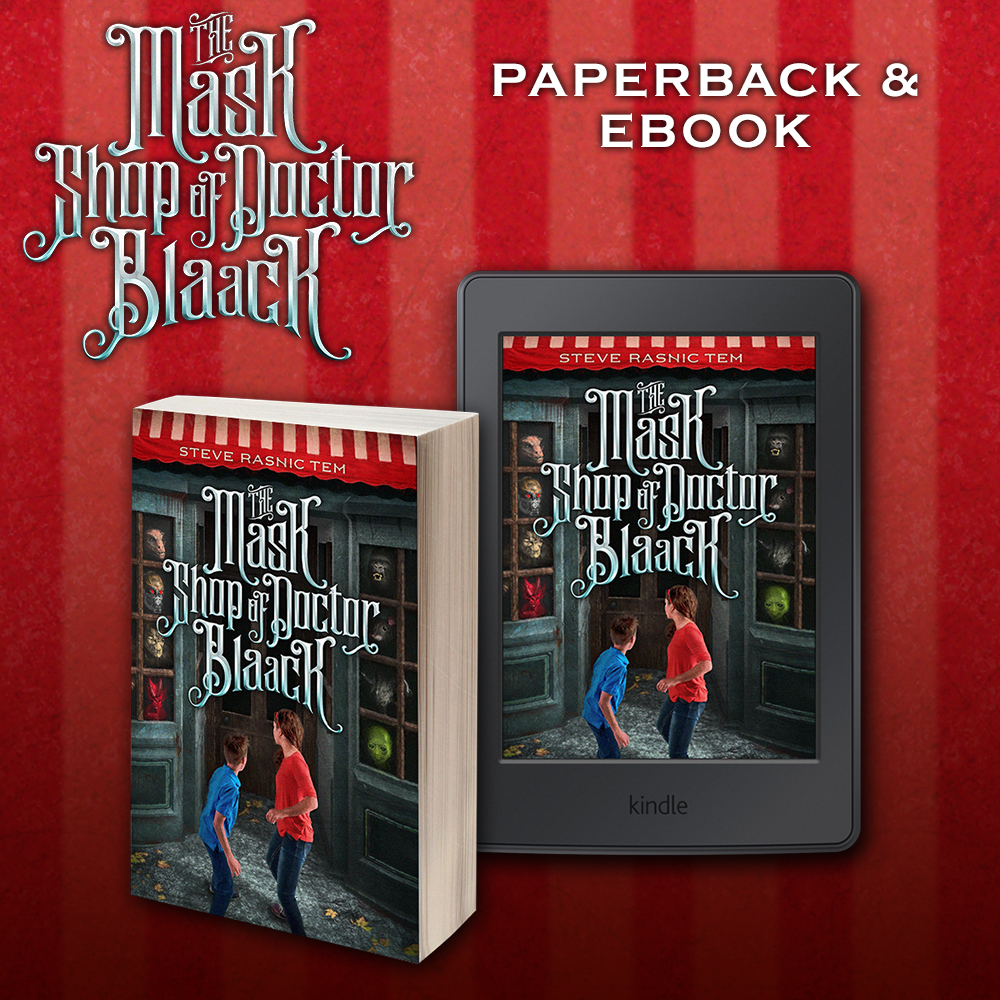 This item is a pre-order, the estimated ship date is October 9th, 2018.
$15.99
---
Description
Fall is Laura's favorite time of year, but this autumn, things are different. She's a teenager now, and the season brings new changes and challenges. Laura's decided she's too old for trick-or-treating and wants a more grown-up Halloween experience with her friends. Unfortunately for Laura, her parents tell her she has to take her little brother, Trevor, out trick-or-treating first. When they go shopping for Halloween costumes, they stumble upon a very strange shop and its even stranger proprietor. When Trevor tries on the wrong mask, the consequences are exciting...and dangerous.
Written by Bram Stoker-, International Horror Guild-, World Fantasy-, British Fantasy Award-winner, Steve Rasnic Tem
Items included:
Paperback
Ebook (delivered in ePub and MOBI formats)