Blood Business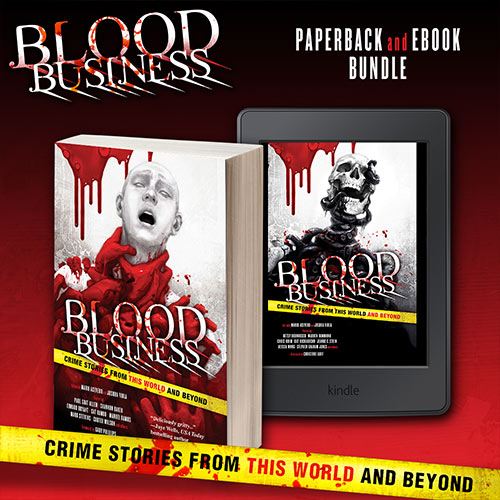 This item is a pre-order. The estimated ship date is November 2017.
$15.99
---
Description
Two books, one anthology.
The grift. The scam. The double-cross. Blackmail and burglary; murder and larceny. Blood Business tracks the underbelly of human nature through the muck of our lesser angels in twenty-seven crime stories set in this world...and beyond.
Edited by Mario Acevedo and Joshua Viola
330 pages
ISBN-13: 978-0-9986667-9-2
Paperback ISBN-13: 978-0-9986667-4-7
eBook ISBN-13: 978-0-9986667-8-5
Items included:
Paperback
eBook (delivered in ePub and MOBI formats)