Cyber World: Tales of Humanities Tomorrow
---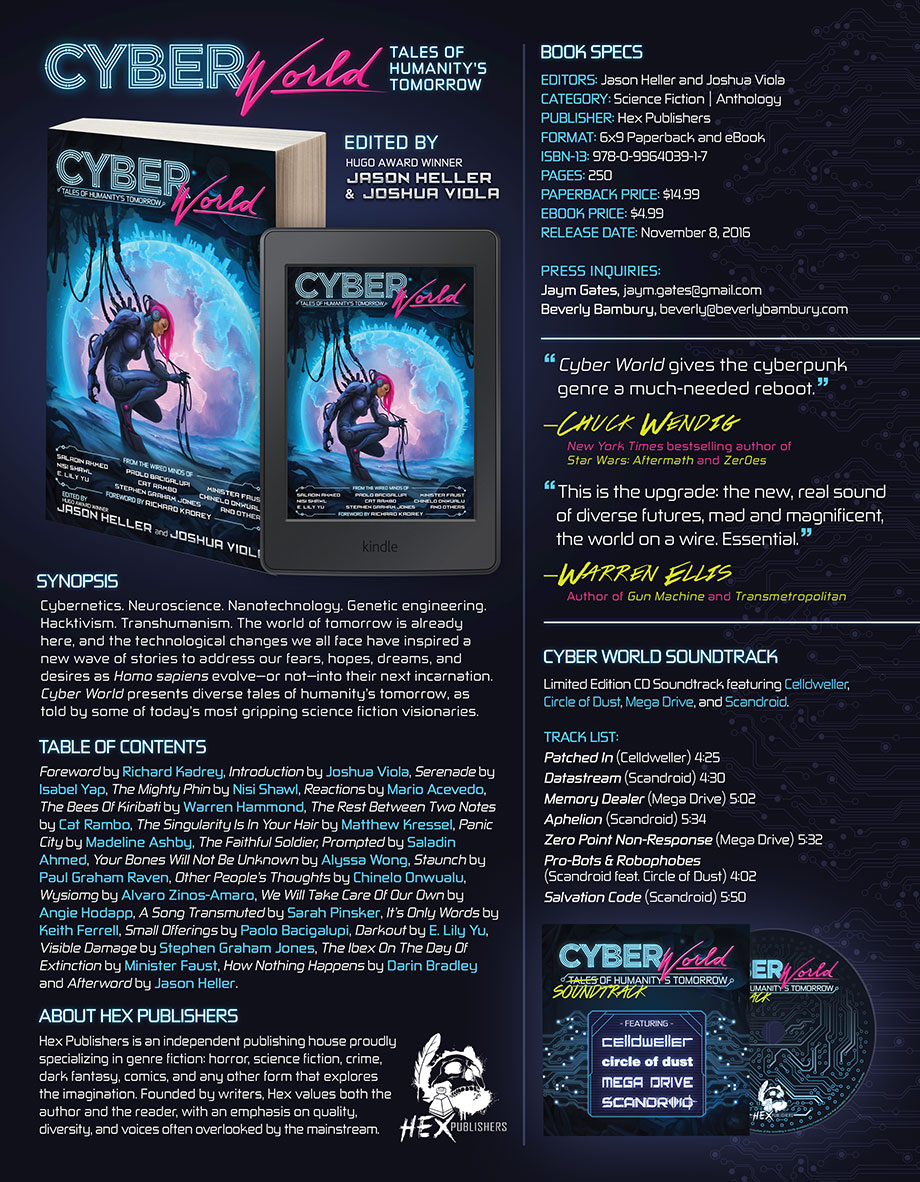 Download the Cyber World sell sheet.
"This is old-school cyberpunk written by new-school talent--the caliber of writers found in this book is like a dream-team of storytellers ready to hack your skull and implant their tales into your brain-meats. Cyber World gives the cyberpunk genre a much-needed reboot."

—Chuck Wendig, New York Times bestselling author of Star Wars: Aftermath and Zer0es
"This is the upgrade: the new, real sound of diverse futures, mad and magnificent, the world on a wire. Essential."

—Warren Ellis, author of Gun Machine and Transmetropolitan
A portion of the proceeds will be donated to the Speculative Literature Foundation.